Richters Cemetery
Also known as Richter Hill Cemetery
NEAR ROUND TOP, FAYETTE COUNTY, TEXAS
300434N 064036W
From the Fayette Heritage Museum and Archives:

This well-kept cemetery is located about 2 miles east of Round Top on FM 1457 and was the site of the Round Top Academy from 1854 until 1867. The cemetery was known as Soergel Hill when Amanda Von Rosenberg was buried there in 1864. Her tombstone was erected by descendants on April 26, 1942. The Connersville Cemetery is down the hill from the white cemetery.

[Neale Rabensburg reports that the tombstone was erected in 1949 on the centennial of the von Rosenberg family's arrival in Texas. Her burial plot was known to members of the family for generations, and is believed to have been marked with stones like the adjacent two grandchildren's graves.]

A historical marker with the following text is located at the cemetery:

Samuel Knight Lewis
(January 20, 1807 - November 14, 1867)

South Carolina native Samuel K. Lewis married Marshall Ann Moore in 1830 and they settled on his Mississippi plantation. In 1838 the Lewis family was drawn to Texas. Originally a surveyor, Lewis served Austin County in the Republic of Texas House of Representatives in 1844-1845. In 1848 he learned of plans for a stage line to run through this area. He bought 145 acres near this site and settled his family there. The Lewis home became a stopping place for travelers later known as the Winedale Inn. Given to the University of Texas in the 1960s, it became a focal point of the nearby Winedale Historical Center. - Recorded 2000

Pictured below are only a few of the many grave markers at the Richters Cemetery out from Round Top.
Samuel K. Lewis
30 Jan 1807 - 14 Nov 1867

Marshall A. Lewis
24 Jun 1812 - 23 Dec 1881

Historical marker next to Lewis tombstone

Photo of historical marker contributed by Marion and Steve Daughtry. All other Lewis photos on this page contributed by Jane Fieldcamp.

Melita Green
2 Jul 1877 - 14 Jul 1879
Granddaughter of Samuel & Marshall Lewis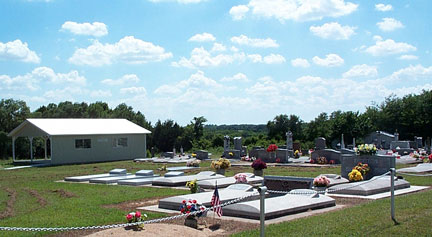 Photo by Rox Ann Johnson